Services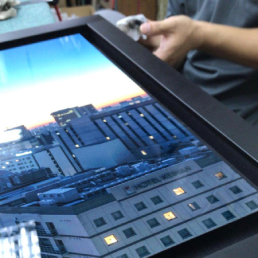 Framing
Contemporary, antique, baroque, big, small, black and white, colourful, wooden, plastic, etc - the list goes on and on.

"We try to keep as big a selection of frames in store as possible, especially in light of the fact that we aim to have a turn-around on each project of not more than 7 days," Daniel states.

Framing, however, is not just choosing a style of frame to suit ones taste, but finding a frame that one likes and at the same time compliments the piece being framed.

"This is where we believe we can really assist our customers," Daniel says, "by showing them what is available and what will work on their project so that they can make an informed decision."

Tip: Choose your frames to match the art piece as well as the environment it will be displayed in.